Innovation in Media 2023 World Report
Authors Jayant Sriram and Juan Señor of Innovation Media Consulting look at the newest, hottest, most profitable developments impacting media today.
*Digital version of the book will be sent to you by one of our team members.
---

The major changes transforming the media landscape
The 15th edition of the Innovation in Media World Report explores the five major changes transforming the media landscape: generative AI, Gen Z engagement, new business models for publishers, emerging content formats, and the power of print.
The report, launched on June 7 at the sold-out FIPP World Media Congress in Cascais, Portugal, covers everything from monetisation to tech and print innovations to audio formats and short-form video.
How to work with the new wave of Generative AI

How news organisations can connect with Gen Z

15 Business models for publishers

New formats to reinvigorate news

Print & Offbeat - The power and possibility of print
---

Get even more Innovation
The report is available in two formats: digital and print. The digital edition contains 30+ additional pages of content.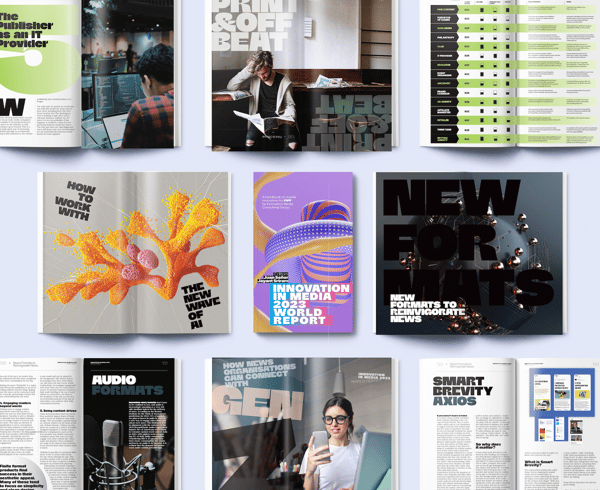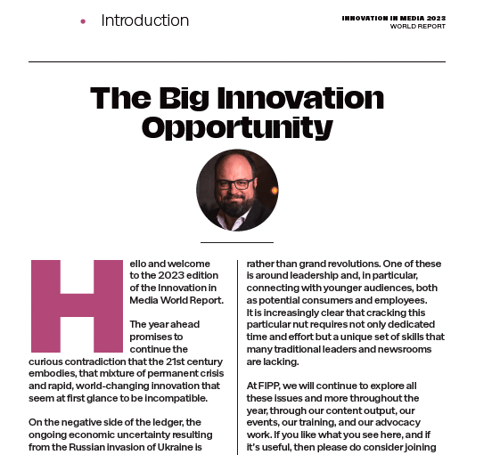 The Big Innovation Opportunity
Read the intro letter by James Hewes, President & CEO, FIPP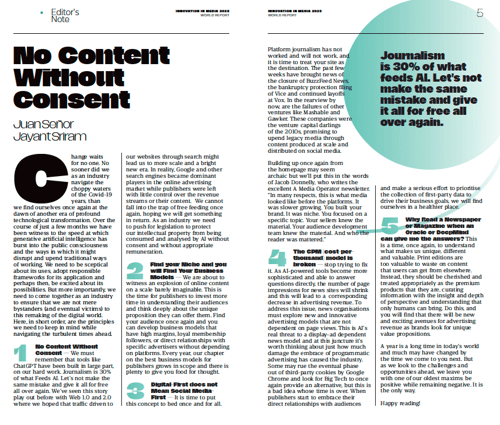 No Content Without Consent
Innovation Report editors Juan Señor and Jayant Sriram on the five principles we need to keep in mind while navigating the turbulent times ahead.